Today, before the start of the last (before the start of the second part of the Moldova Football Championship in the National Division) test match, the leadership of the Moldovan Football Federation awarded FC Sheriff players who were recognized as the Best on their positions in 2020.
From the hands of the General Secretary Nicolai Cebotari, the awards were received by: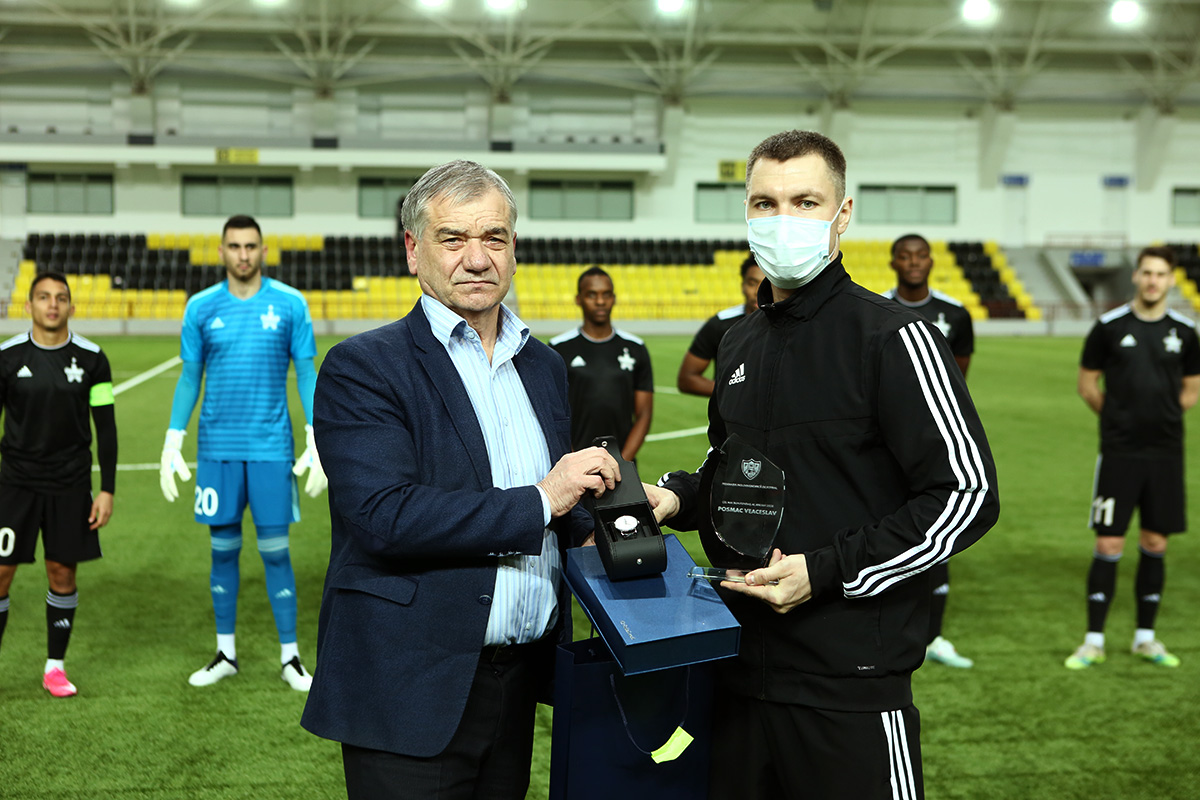 The best defender is Veaceslav Posmac
. The captain of FC Sheriff has been recognized as the best on his position in the National Division for several years (and it is justly).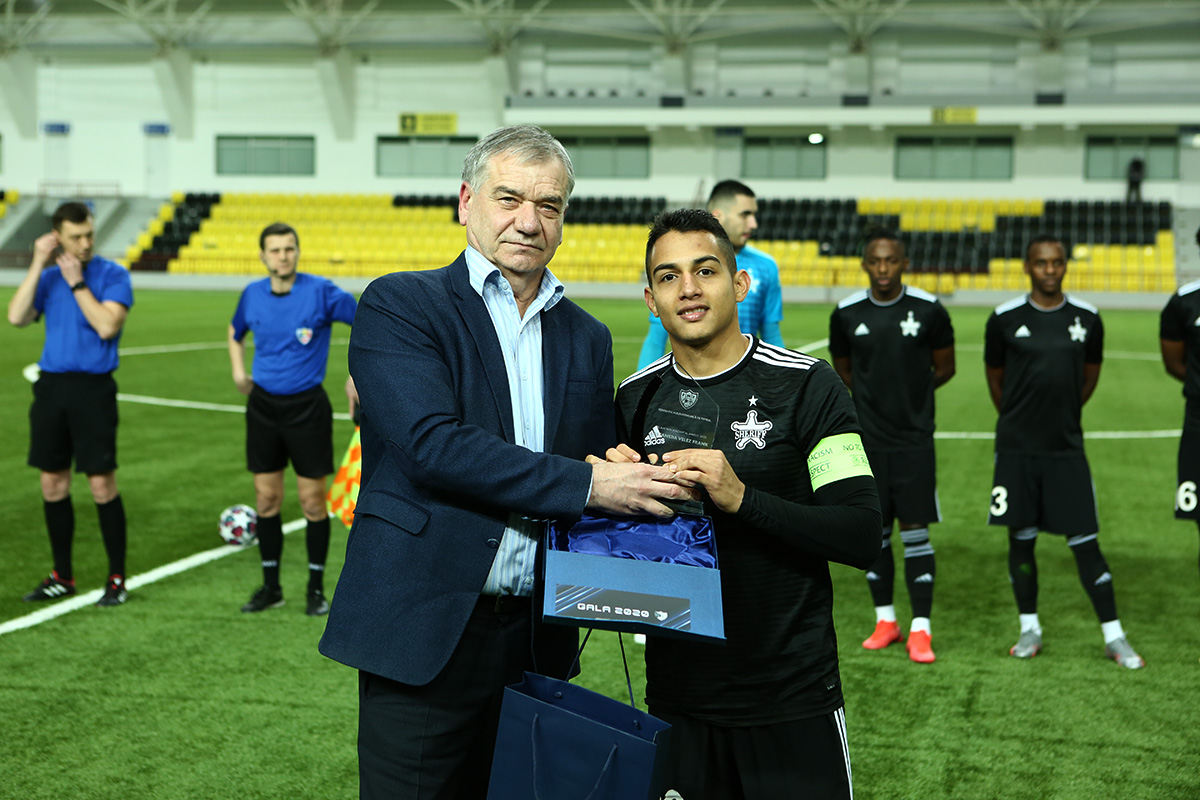 The best striker is Frank Castaneda.
The Colombian, who joined the team last winter, blew up the championship from the spot, becoming the top scorer of the first part, scoring 13 goals. In addition, Castaneda is also the leader in the goal + pass system.
FC Sheriff Press Office